For video call conferencing we can use an online program called Google Meet which is designed for easy video meetings.
First, you'll schedule a meeting time online and then you'll enter a video call. If you've chosen to meet by phone, your coach will call you and you don't need to worry about setting up a video call.
Scroll down for video chat troubleshooting, usage guide and more information about the technology.
---
Getting Started with Meet
We use Google Hangouts Meet (now commonly called Google Meet), to hold HD video meetings with people using cloud based software with no need to download software each time or to sign in.
Anyone can participate in a Google Hangouts Meet using an app on your smartphone or tablet or on a computer using Google Chrome or Mozilla Firefox web browser.
You can only start a Google Hangouts Meet if you have a G Suite account. You can join from a computer or mobile device, or from a conference room.
from a laptop or PC:
This option is preferred as it allows us to screen share and collaborate as required.
If joining from a laptop or PC you will need to use either the Google Chrome or Mozilla Firefox web browser and have a microphone and camera to participate in a video call on Google Meet. Safari or Internet Explorer are not compatible.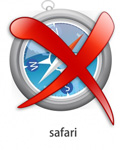 NOT SUPPORTED
NOT SUPPORTED
If you'd like more system requirements information, read more on the Google Support website.
From your smartphone or tablet

If the meeting doesn't start automatically, then select the 'Join Meeting' button and enter the following code (you don't need to use hyphens). Once you tap 'Go', your meeting should start.

qph-akiy-zja 
If you'd like more information about the mobile apps, read more on the Google Support website.
In general, please note:
You will need to be connected to the internet for chat to work. That means connection via a wi-fi network, hotspotting your laptop to your phone or using the data on your mobile device.
If you don't have a strong internet connection, consider turning off your camera to save bandwidth.

Be mindful of the placement of your camera and aware of external noises happening in the background.

If the links aren't working, try using this direct link to the meeting - http://meet.google.com/qph-akiy-zja