About Us
The world of work is changing. More are more people are choosing to become self-employed because of the flexibility and autonomy this type of work provides.
We exist to help people fulfill their dream of becoming self-employed. Whether you want to turn your hobby into a business, want to create your own flexible job or want a fresh start after leaving the workforce, we want to help you succeed.
The Work My Own Way program is part of the Entrepreneurship Facilitator Service by the Department of Employment, Skills, Small and Family Business.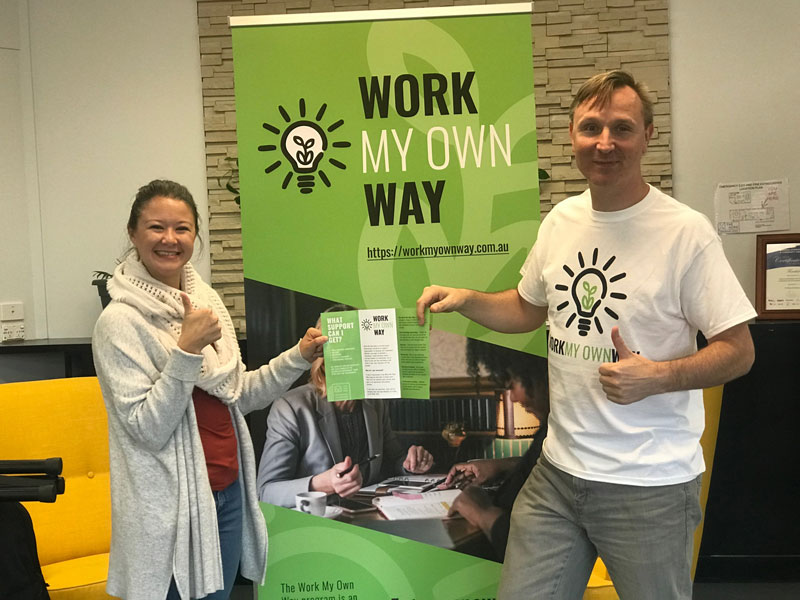 The the Gippsland Entrepreneur Facilitators are (L to R) Stephanie Thoo (Gipps.Tech) and Anthony Mayer (Online is Easy). Both have extensive business experience and are keen to help you succeed in self-employment; the realization of your dream!
An initiative funded by the federal Department of Employment, Skills, Small and Family Business, the Entrepreneurship Facilitation Service and is being managed and delivered by local social enterprise, GippsTech in collaboration with Anthony Mayer from Online is Easy.
Our base of operations is in Warragul at The Herd Coworking space, enter off Napier Street. The offices have formal and informal meeting space, hot-desks, and more permanent options for people aiming to move their business out of home.